Maxima.Horse NFT Racing Marketplace Review
Maxima Horse is a blockchain-based racing and ownership exchange/marketplace that is powered by Maxima NFT. It was launched by Maxima Racing Syndication and has been designed to tokenize real assets. The racehorses here all have physical counterparts that determine performance ability. All sales that take place are recorded on a blockchain to ensure the best price and no hidden fees. Get ready to enjoy the world of NFT horseracing and benefit from the great services and features of Maxima. More in this Yahoo report and here.
How Does Maxima NFT Racing Work?
At Maxima, individual racehorse NFTs are produced once a customer has completed the KYC process. The horse that is bought will be owned by one investor or multiple investors. After obtaining NFTs, users are free to buy, sell, or bet on certain racehorses. Every horse featured at Maxima is backed by shareholders. The exchange allows traders to access the complete history of any horse which is a service designed to build trust between brokers.
At Maxima, there is a great opportunity to receive returns on the investment. This can be done through royalties, horse price appreciation, breeding, tournament bonuses, and auctions. The overall goal of Maxima is to provide people around the world with the chance to own and invest in a horse while enjoying the thrills of the racing industry.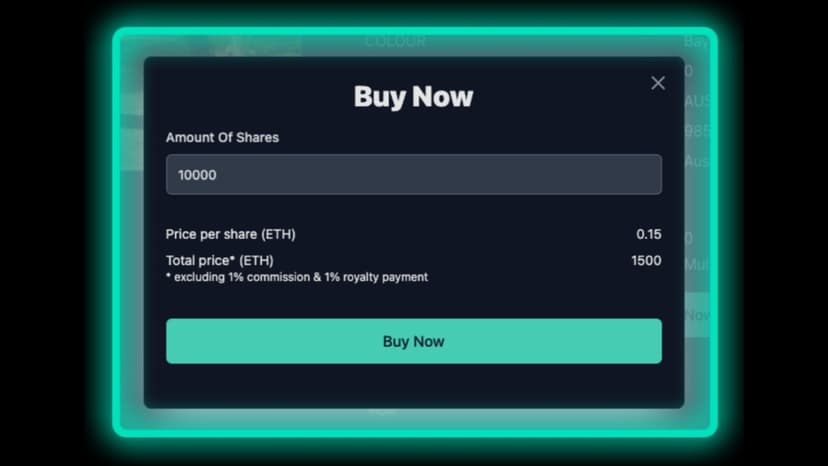 How to get started at Maxima NFT Horse Racing?
Go to Maxima.Horse.
Click Creator KYC + Mint (NFT is minted once the horse is verified).
Go to Syndication / Auction Listing (a racehorse is either fully owned by a user or shared by multiple users in fractional shares.)
Purchase or Bid (unique racehorse for a Genesis-NFT).
What Can Be Done at Maxima.Horse?
Own horse, race, earn at Maxima Horse, NFT horse racing marketplace/metaverse. Register to participate, earn rewards and bonuses. Many bet it is a futute of virtual horse racing.
| | |
| --- | --- |
| Staking | Staking $MAX on Maxima DeFi platform and other DeFi pools |
| Rewards | Rewarded with bonus in accordance with the participation rate |
| Buy, Breed Horses | Maxima.Horse players buy exclusive racehorses with $MAX or joining a race |
| Profit Sharing | Profit sharing to users from race-horsing events |
There are many things that can be done at Maxima Horse and all racehorses will be tokenized and split into ownership tokens. Tokens can be purchased, which will allow users to make purchases. Before making purchases, users are able to access a database that includes all information related to any horse. There is also a Maxim Stud Book that can be accessed.
Maxima is also one of the first to take steps towards creating a 24×7 Global Racehorse Ownership Trading Exchange. This is entirely based on blockchain technology and offers fast trading and settlements, low transaction costs, secure payments, and global market coverage.
At Maxima, those who purchase horses will be able to choose training packages to nurture the horse and can also enter in a variety of horse races to win prize money. There is also a breeding option that will help users expand their horse portfolio and develop new horses that can be raced or sold on the marketplace (have to be registered first).
For those that are looking to purchase horses, there will be a Virtual Racehorse Auction Center. Here, real-time auctions are held and bids can be placed using $MAX or Ethereum. Maxima is a bridge to the Metaverse and allows users to benefit from virtual stables that are in collaboration with horse farms located in Australia and the UK. Live cameras are used at these locations to simulate feeding, training, and caring for the horse to deliver a realistic feeling of being an owner.
What Wallets and Cryptos are Supported?
With this NFT platform, you will have to use a wallet to store crypto and all transactions are conducted using Ethereum. This crypto is then used for the purchase and earning of Maxima Tokens, also referred to as $MAX, which is the main currency used to conduct sales on the platform.
Bonus Deals
At Maxima.Horse, users can earn Tokens known as $MAX by placing bets. The site also offers exclusive drop events to $MAX holders. These drops can include Maxima Tokens, discount cards, horse services, and NFT drops. At times, Maxim also provides limited offers that can include discounts, giveaways, and more promotions and special bonuses. Those who own horses and enter races have the chance to earn extra $MAX tokens as a bonus when their racehorses perform well in tournaments. Creators also receive royalties from every transaction onwards.
Can you sell your horses at Maxima Horse?
List your horse collectibles with a price and the horse will be shown for sale to the public on Maxima.
Where can I see a Maxima NFT Horse Racing Platform Roadmap?
Follow it here https://www.maxima.horse/
Want to bet on real horse racing with some of the best betting sites, check out these offers.