Horse.bet takes a closer look at the details of NFT horse racing and the sites, crypto coins, virtual Metaverse tracks and bonus offers that are available to players in UK, USA and rest of the world.
What is NFT Horse Racing?
Many sports enthusiasts love heading to the track for a day at the races and there are now online sportsbooks where bettors can place safe and legal wagers on exciting races from all over the world. While real-life horse racing is still very popular, NFT racing has started to become a main attraction for many. Similar to real horse racing, NFT racing is a bit easier. Users have the ability to buy, breed, and enter horses into virtual races (Metaverse/Metaworlds) to win real money. The difference is that all racing events are digitalized. Yes, it is a digital racehorse ownership.
How Does NFT Racing Work?
When you engage in NFT racing, you will buy digital racehorses on a blockchain and will then race those horses against others in virual Metaverse space (sites and services like Zed Run, DeRace). Winners of races are able to win real money payouts, just like racing in real life. In addition to owning different horses, users will also be able to breed and then earn profits by selling horses to collectors and investors.
With digital horses, the costs are drastically decreased, with some horses being sold for as little as $130. The more characteristics a horse has, the cost will increase. Some exclusive horses can run over $50,000 each. While this is a substantial amount of money, it is still much cheaper than owning and managing a horse in real life. It is even cheaper to enter races, with entrants paying between $2 and $15 for entry fees.
Where to Buy & Trade NFTs For Horse Racing Metaverse
There are a number of secondary marketplaces where one can buy NFTs. With these, users can sell non-fungible tokens or even purchase horses from other users. Some of the top marketplaces for horse racing enthusiasts include Opensea, Zed Run, Photo Finish, and WIN NFT Horse. These platforms allow users to sell, trade, and buy digital racehorses and later enter them in races or use them to breed and create a new generation of horses. Many of the crypto coins used in the virtual NFT horse racing platforms like $DERC at De Race are listed at uniswap, pancakeswap.finance, gate.io, crypto.com/exchange and other trading platforms.
The biggest NFT horse racing collection is available via the marketplace for buying and selling racehorses at opensea.io/collection/zed-run-official. Here you can purchase NFTs from 0,0097 ETH.
NFT Horse Racing Games & Sites
DeRace
OlySport
Maxima Horese
Zed Run
NFT horse racing is still a new concept, but there are already tech companies that have attracted users and digital investors. These online platforms (meta/universes) provide a great way to engage in virtual racing using cryptos to fund and manage stables and horses. With hundreds of races each day and the chance to breed your own bloodline, NFT horse racing is expected to become the next trend in digital gambling, betting and investing. Here are the main companies and digital platforms that are offering NFT universes for horse racing.
Zed Run – Zed Run offered a BETA launch in 2021 with great success and has partnered with NASCAR o offer NFT branded horses. Users can build a stable, buy horses, and begin racing for real money payouts. Users can also stud out horses, which can provide a great stream of income. This NFT horse reacing site allows you to see results, current standings, winnings and more. Learn more how breeding, buying and selling racehorses, connecting your MetaMask crypto wallet to blockchain apps to start creating your stable here.
Maxima Horse – maxima is a unique racehorse NFT marketplace where anyone can own horses and earn money from racing. They claim thy are the world's first and largest digital marketplace for Racehorse non-fungible tokens (NFTs) by ERC-1155. There will be a pre-sale campaign in 2022/2023 that will allow users to buy the first batch of horses that are minted and sold as NFTs. A racehorse will be either fully owned by a user or shared by multiple users in fractional shares. Users can buy exclusive racehorses with $MAX or joining a race to share profits when staking.
Oly Sport – online horse racing game in a Metaverse environment using non-fungible tokens (NFTs). Launched in 2021, Oly Sport offers a chance to virtually buy, sell, and breed horses with unique DNA so that no two horses are never the same. Users can take part in a 12-hours race and three top winners will receive real money payouts. They allow virtual horse racing enthusiasts to buy horses on Binance NFT and they run monthly promotions and contests. The players can participate in the 12-horse races where top winners will take the prize pool.
DeRace – Built on a blockchain system, DeRace provides for virtual NFT racing. Users can gamble on horses, enter races, and allows for the user to interact with the NFT horses for a realistic experience inside of their virtual reality. You can even build your own NFT hippodrome. All in-game transactions on this horse racing betting Metaverse platform are made exclusively in $DERC. You can redeem your NFT Horse Ticket
How do you breed a NFT horse?
To breed a horse, you must have a stud and a mare. Both of these can be purchased online. Each horse will have unique features that affect the look and performance.
How much do ZED run horses cost?
When buying a Zed Run horse, you can expect to pay anywhere from $130 all the way to $45,000. The price will be based on the characteristics of the horse, which can affect how they perform in virtual races.
NFT Virtual Horse Racing Bonuses & Promotions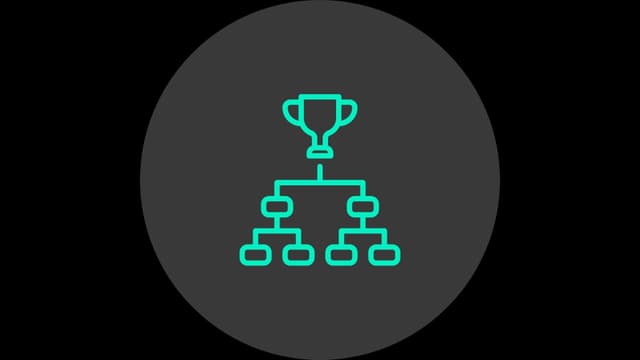 Stake your $DERC and earn amazing rewards at ZedRun: NFT horses, NFT avatars, $DERC and more promotions.
NFT horse racing platforms run monthly promotions and tournaments with real prize pool up to 25000 USD (at OlySport).
The bonus with extra $MAX is given to Maxima Horse owners whose racehorse performs well in the tournament rank.
Promo codes and welcome offers on signup for new customers are not yet introduced by NFT horse racing paltforms, but you can get real free bet bonus when placing bets at horse betting sites using real odds.
How to Start with NFT Horse Racing
If you want to get started with digital horse racing and benefit from breeding live NFT horses that have virtual bloodlines, here are the details. The first step is to make use of Metamask. This is a Chrome extension that will help you manage your funds as you move money around. Since NFT horses cannot be bought or sold with fiat currencies, you need wallets to manage cryptos like Ethereum, which is the main currency at Zed Run.
After you have Metamask in place, just follow these steps to get started. You will soon be able to have your own stable, buy horses, enter them in races and choose whether to breed and create a new bloodline that could fetch thousands!
Select a trusted NTF racing platform like Zed Run, Oly Sport, or Maxima and create a new member account
Have available Ethereum to create a stable and purchase your first horse
Search for races and enter your horse in any listed race by paying the entry fee
If the horse wins, you will win real money payouts credited to your account!
Continue to improve your stable by buying more horses or start breeding
Learn more about digital horse racing games, stocks, NFT marketplaces, virtual races and horse breeding, betting and more by joining discord community at Zedrun here. Watch live NFT horse racing streaming at zedrun.
NFT Horse Racing Basic FAQ
What is NFT horse racing?
NFT horse racing is a form of digital horse breeding and racing. Users can buy and sell digital horses and enter them in races to compete against others. 
Can I bet on NFT horse racing?
Yes. While most NFT horse racing companies focus on breeding and racing owned horses, it is possible to bet on other races. Any amount that is won will be credited to your account. 
How much do NFT race horses cost?
The cost of an NFT horse will be based on the class of the horse and its characteristics. Users can pay a small amount of just over $100 or can spend thousands on top performing horses. The top price paid was $125,000.
What is ZED run NFT?
Zed Run NFT racing is a game where users can own, breed, and then race NFT horses with players from around the world. It offers the same benefits of owning a horse in real life and horses can be sold and purchased on the blockchain with guaranteed ownership.